In May, although the world is still affected by the epidemic, most countries have begun to unblock and restore the economy.
Do you have online sales? Do you have a new purchasing plan?
In the process of China's economic recovery, there is a great demand for online sales. Your country will be the same.
Our ZF002 may become your purchase item in May.
Are you worried about the quality of our products because of the epidemic situation where you cannot go to China to inspect the factory?
We have customers in the United States, Australia and Slovenia that often order this type of sofa.
Of course, you can also place a sample order to test the quality of our products.
Welcome to contact us: alfermak31@gmail.com
Model: ZF002
Material: full fabric
Features:sofa bed, sectional, U shape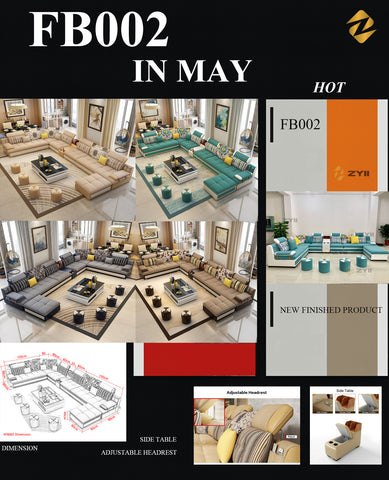 ZYII FURNITURE